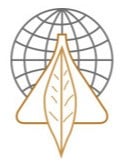 75th tobacco science research conference
Changes in the tobacco industry: 75 Years of TSRC
Thank you for joining us for the 75th TRSC both virtually and in-person. We hope you enjoyed the conference.
We are pleased to announce that the abstracts, presentations, and other documents from the 75th Tobacco Science Research Conference are available online thanks to our friends at CORESTA.
To access the abstracts and presentations, simply do the following:
• Go to
www.coresta.org
• Scroll across to the 'Abstracts' tab at the top of the CORESTA web page.
• On the left side of the page, filter for 'Tobacco Science Research Conference (TSRC)' in the 'Source' section, and "2022" in the "Year" section.
• You will be able to see all abstracts listed. Click on the title and you are moved to the abstract.
• To see the presentation slides, click on 'Presentation' to the right side of the abstract in the 'Documents' box We hope you will join us in Norfolk, Virginia USA September 17-20, 2023 hosted by JUUL Labs
Conference Management By:
Creekwood Event Services